Hello all! Today we are hosting a stop for the Pearl Thief blog tour, hosted by Rockstar Book Tours! Read below, and let us know what you think of the book in the comments!
Title: THE PEARL THIEF
Author: Elizabeth Wein
Pub. Date: May 2, 2017
Publisher: Disney-Hyperion
Pages: 336
Formats: Hardcover, eBook
Find it: Amazon, Barnes & Noble, iBooks, Goodreads
Before Verity . . . there was Julie.
When fifteen-year-old Julia Beaufort-Stuart wakes up in the hospital, she knows the lazy summer break she'd imagined won't be exactly like she anticipated. And once she returns to her grandfather's estate, a bit banged up but alive, she begins to realize that her injury might not have been an accident. One of her family's employees is missing, and he disappeared on the very same day she landed in the hospital.
Desperate to figure out what happened, she befriends Euan McEwen, the Scots Traveller boy who found her when she was injured, and his standoffish sister Ellen. As Julie grows closer to this family, she experiences some of the prejudices they've grown used to firsthand, a stark contrast to her own upbringing, and finds herself exploring thrilling new experiences that have nothing to do with a missing-person investigation.
Her memory of that day returns to her in pieces, and when a body is discovered, her new friends are caught in the crosshairs of long-held biases about Travellers. Julie must get to the bottom of the mystery in order to keep them from being framed for the crime.
In the prequel to Printz Honor Book Code Name Verity, this exhilarating coming-of-age story returns to a beloved character just before she learned to fly.
About Elizabeth:
I was born in New York City in 1964, and moved to England when I was 3. I started school there. We lived practically in the shadow of Alderley Edge, the setting for several of Alan Garner's books and for my own first book The Winter Prince; that landscape, and Garner's books, have been a lifelong influence on me.
My father, who worked for the New York City Board of Education for most of his life, was sent to England to do teacher training at what is now Manchester Metropolitan University. He helped organize the Headstart program there. When I was six he was sent to the University of the West Indies in Jamaica for three years to do the same thing in Kingston. I loved Jamaica and became fluent in Jamaican patois (I can't really speak it any more, but I can still understand it); but in 1973 my parents separated, and we ended up back in the USA living with my mother in Harrisburg, PA, where her parents were. When she died in a car accident in 1978, her wonderful parents took us in and raised us.
I went to Yale University, spent a work-study year back in England, and then spent seven years getting a PhD in Folklore at the University of Pennsylvania in Philadelphia. While I was there I learned to ring church bells in the English style known as "change ringing", and in 1991 I met my future husband there at a bell ringers' dinner-dance. He is English, and in 1995 I moved to England with him, and then to Scotland in 2000.
We share another unusual interest--flying in small planes. My husband got his private pilot's license in 1993 and I got mine ten years later. Together we have flown in the States from Kalamazoo to New Hampshire; in Kenya we've flown from Nairobi to Malindi, on the coast, and also all over southern England. Alone, most of my flying has been in eastern Scotland.
We have two children.
Website | Twitter | Facebook | Goodreads | Instagram
The Pear Thief is perfect for fans of: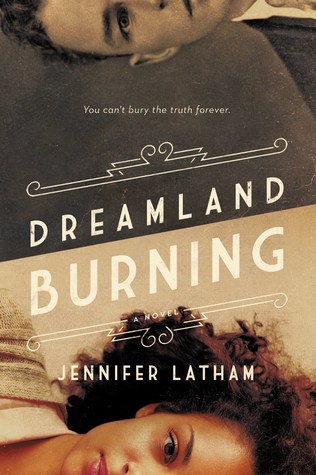 Dreamland Burning by Jennifer Latham
When seventeen-year-old Rowan Chase finds a skeleton on her family's property, she has no idea that investigating the brutal century-old murder will lead to a summer of painful discoveries about the past, the present, and herself.
One hundred years earlier, a single violent encounter propels seventeen-year-old Will Tillman into a racial firestorm. In a country rife with violence against blacks and a hometown segregated by Jim Crow, Will must make hard choices on a painful journey towards self discovery and face his inner demons in order to do what's right the night Tulsa burns.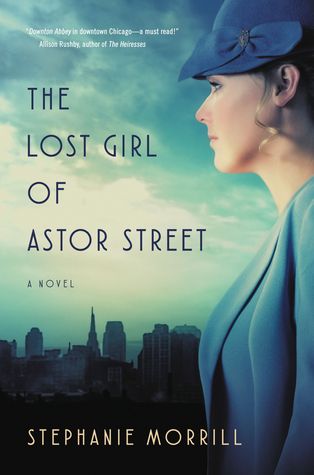 The Lost Girl of Astor Street by Stephanie Morrill
Lydia has vanished.
Lydia, who's never broken any rules, except falling in love with the wrong boy. Lydia, who's been Piper's best friend since they were children. Lydia, who never even said good-bye.
Convinced the police are looking in all the wrong places, eighteen-year-
old Piper Sail begins her own investigation in an attempt to solve the mystery of Lydia's disappearance. With the reluctant help of a handsome young detective, Piper goes searching for answers in the dark underbelly of 1924 Chicago, determined to find Lydia at any cost.
When Piper discovers those answers might stem from the corruption strangling the city—and quite possibly lead back to the doors of her affluent neighborhood—she must decide how deep she's willing to dig, how much she should reveal, and if she's willing to risk her life of privilege for the sake of the truth.
Night Witches: A Novel of World War Two by Kathryn Lasky
Sixteen-year-old Valya knows what it feels like to fly. She's a pilot who's always felt more at home soaring through the sky than down on earth. But since the Germans surrounded Stalingrad, Valya's been forced to stay on the ground and watch her city crumble.
When her mother is killed during the siege, Valya is left with one burning desire: to join up with her older sister, a member of the famous Night Witches—a regiment of female pilots who fly light plains through curtains of fire to bomb crucial targets.
Using all her wits, Valya manages to get past the German blockade and find the Night Witches' hidden base. That's when the real danger starts. The pilots have been assigned a critical mission, one with the power to inflict serious damage on the Nazis. Valya will give anything to fight for her country, but when the person she loves most goes missing, she must make a choice between duty and the deepest desires of her heart.
Giveaway Details:
3 winners will receive a finished copy of THE PEARL THIEF, US Only.
a Rafflecopter giveaway
Check out the rest of the tour!
Week One:
5/1/2017- YA and Wine- Blogger Post
5/2/2017- Beauty and the Bookshelf- Review
5/3/2017- The Blonde Bookworm- Review
5/4/2017- The Autumn Bookshelf- Blogger Post
5/5/2017- Rants and Raves of a Bibliophile- Review
Week Two:
5/8/2017- Booklove- Review
5/9/2017- Tales of the Ravenous Reader- Blogger Post
5/10/2017- Mundie Moms- Review
5/11/2017- YA Books Central- Spotlight
5/12/2017- History from a Woman's Perspective- Review
Let us know what you think in the comments below!
Your Friends,
The Autumn Bookshelf