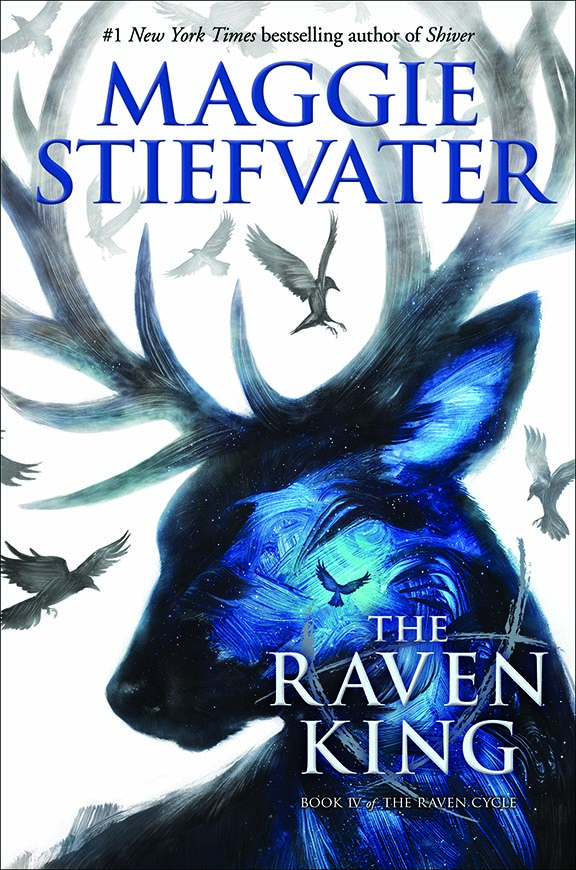 The Raven King by Maggie Stiefvater
Released:
April 26, 2016
Read: April 2016
Publisher: Scholastic Press
Format: Hardcover, 439 pages
Series: The Raven Cycle #4
Description from GoodReads:
Nothing living is safe. Nothing dead is to be trusted.
For years, Gansey has been on a quest to find a lost king. One by one, he's drawn others into this quest: Ronan, who steals from dreams; Adam, whose life is no longer his own; Noah, whose life is no longer a lie; and Blue, who loves Gansey… and is certain she is destined to kill him.
Now the endgame has begun. Dreams and nightmares are converging. Love and loss are inseparable. And the quest refuses to be pinned to a path.
Review:
I normally dislike books that get dark and ruined until the last half of the book, but this one did it so well that I loved it. Almost everyone gets their stories wrapped up nicely enough to make me happy, but loosely enough to keep it realistic and open.
It was also treated as not only an ending, but as just another book in the series, although things were getting progressively worse (not like bad-worse, but like plot-thickening-worse). New characters were introduced, old characters were built upon, the story continued.
The ending was so good, I just can't get over it! Oh man I don't want to spoil anything, but it wasn't as welsh-kingy as I expected! Problems weren't solved with a flick of a wrist or a snap of a finger, it was real! It was personal and touching, more than I thought it would be. I felt like I was intruding on something deep and dark that I wasn't supposed to see. Whoo boy am I going on a rant.
All in all, I adored this series, and this, the final book was just as good.
Quotable Quotes:
"His feelings for Adam were an oil spill; he'd let them overflow and now there wasn't a damn place in the ocean that wouldn't catch fire if he dropped a match."
"What a strange constellation they all were."
"It wasn't that Henry was less of himself in English. He was less of himself out loud. His native language was thought."
"Richard Gansey III had forgotten how many times he had been told he was destined for greatness."
Rating: 10/10
Read if You Liked: the deeper aspects of Harry Potter, teenagers finding themselves, (screaming)
Optimistically yours, Ola <3
(now off to read the other novel titled the Raven King)